Legal Document Management
Stay ultra-organized and never lose track of small details. Neos' legal document management features allow you to effortlessly process, file, store, find, and create any document that your law firm could possibly need.
Bulk-generate documents (even for multiple cases)

Easily find any file from any case with advanced search

Case-specific document tagging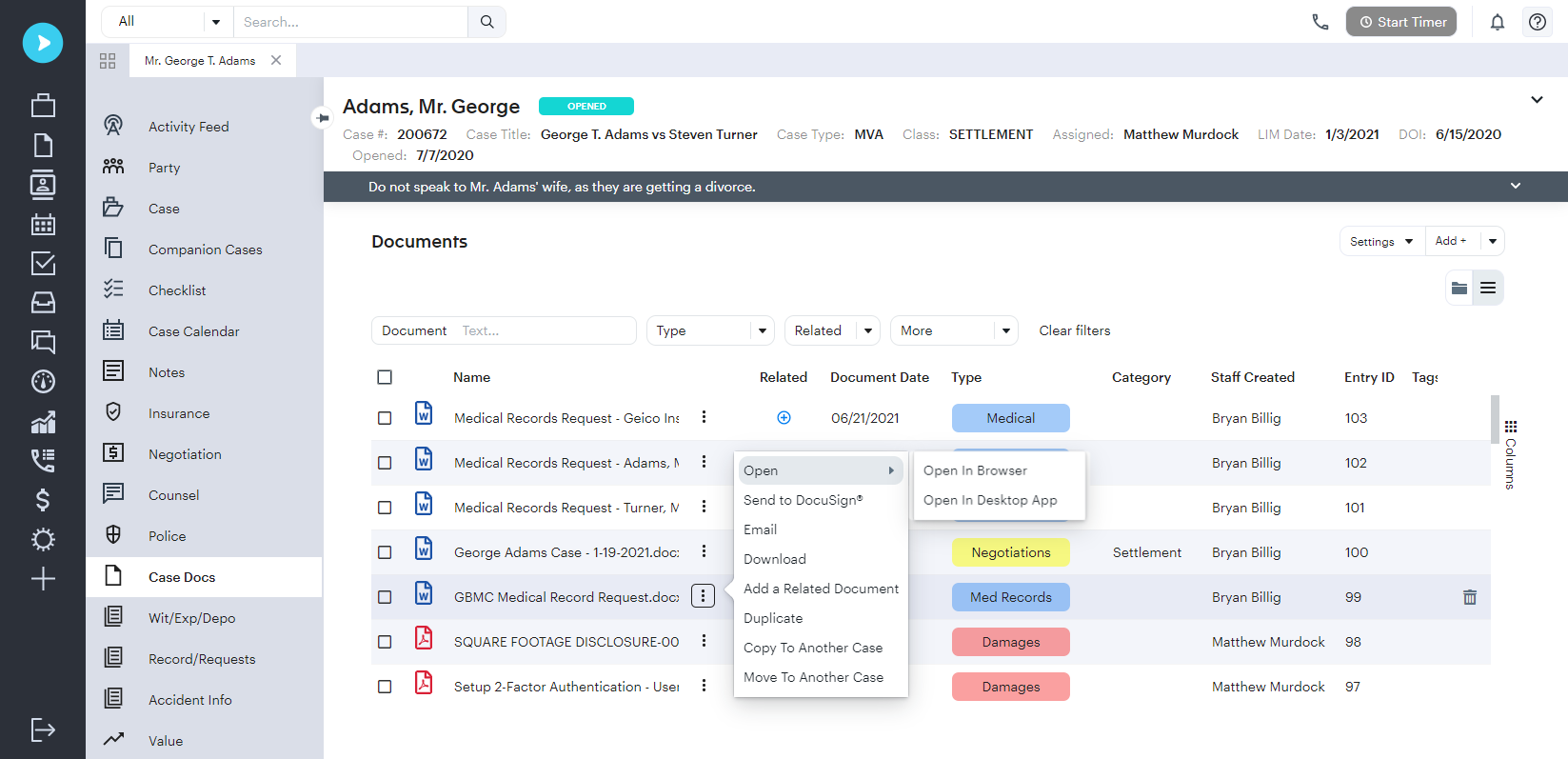 I love the ease of use of Neos! Also, the amount of items we can personalize to meet our needs is priceless! We also love the documents tab---it saves so much time being able to edit documents from within Neos and have it save into the program.
Holly Presley
Queener Law, LLC
Find a needle in the haystack
Search for anything, anywhere, in any document or case file. With global and case-specific document tagging at your disposal, plus OCR technology that converts PDFs to searchable text, you'll never waste time searching for a document again. Use Neos' related documents feature to keep track of associated files, such as versions of a retainer agreement with multiple signatures. The Documents tab allows you to browse every single document in your entire system. This feature is beneficial whether you want to see a particular set of documents across multiple cases or are looking for a specific file.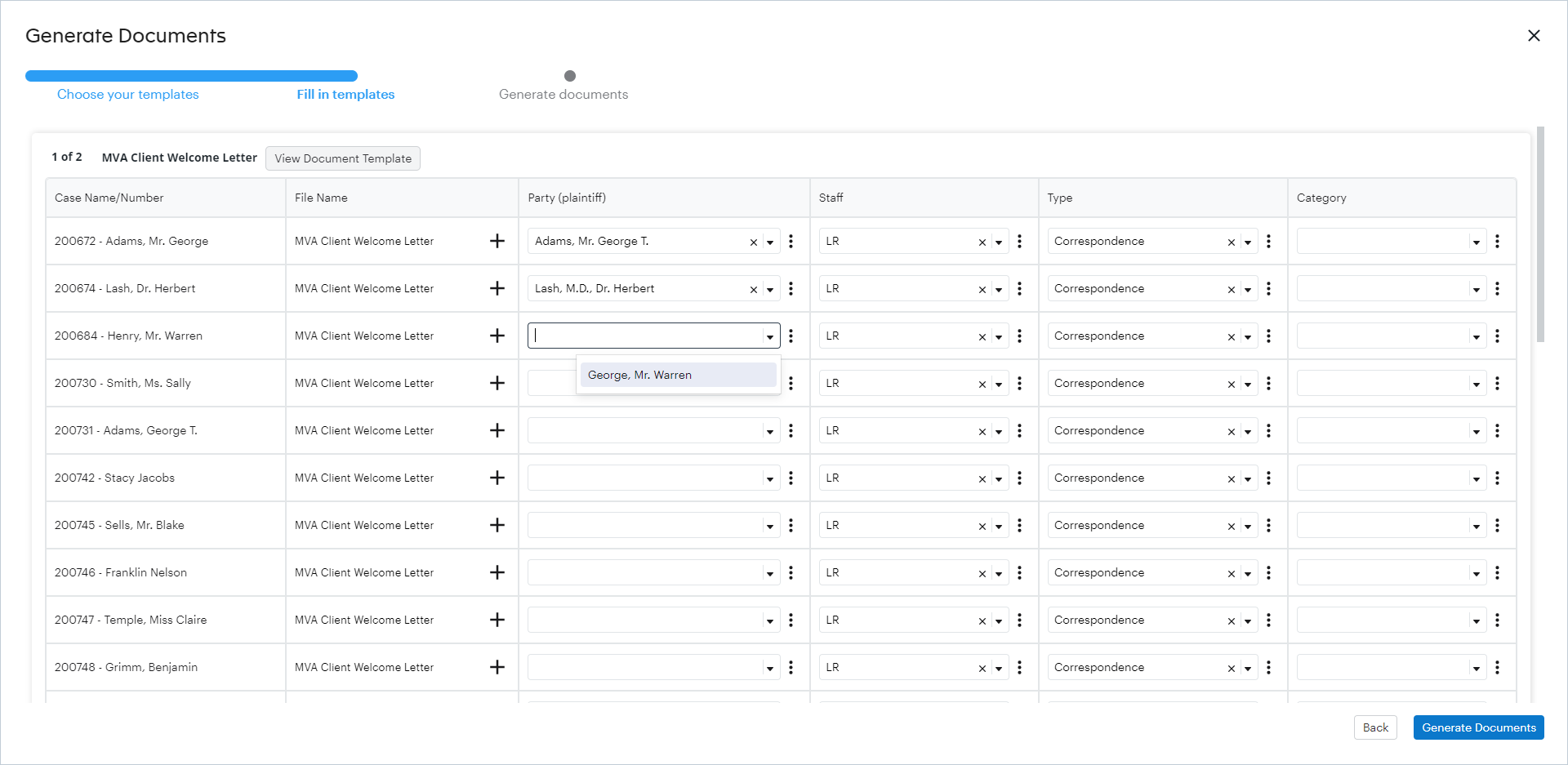 Generate hundreds of legal documents with the click of a button
The Neos Document Wizard will bulk-generate documents for single or multiple cases, eliminating human errors. Your staff won't have to waste time on repetitive tasks and can focus on more critical matters, but the busywork still gets done.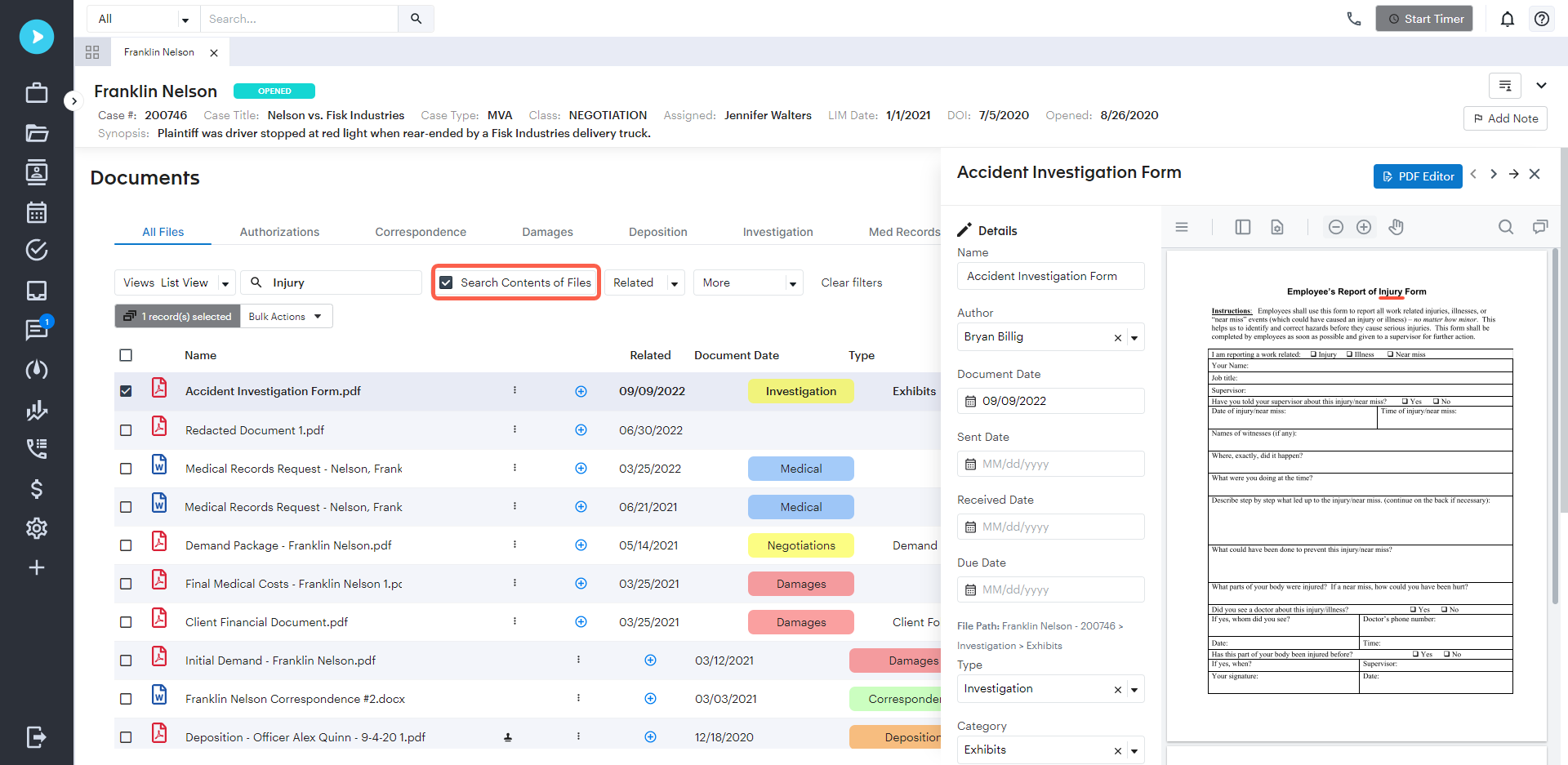 Bulk import files from a scanner or local location
Use the Neos DocuFiler (a paid upgrade) to automatically move multiple files at once from SharePoint to Neos. You can bulk-scan files that use advanced naming and keep all the metadata attached when you add them to Neos!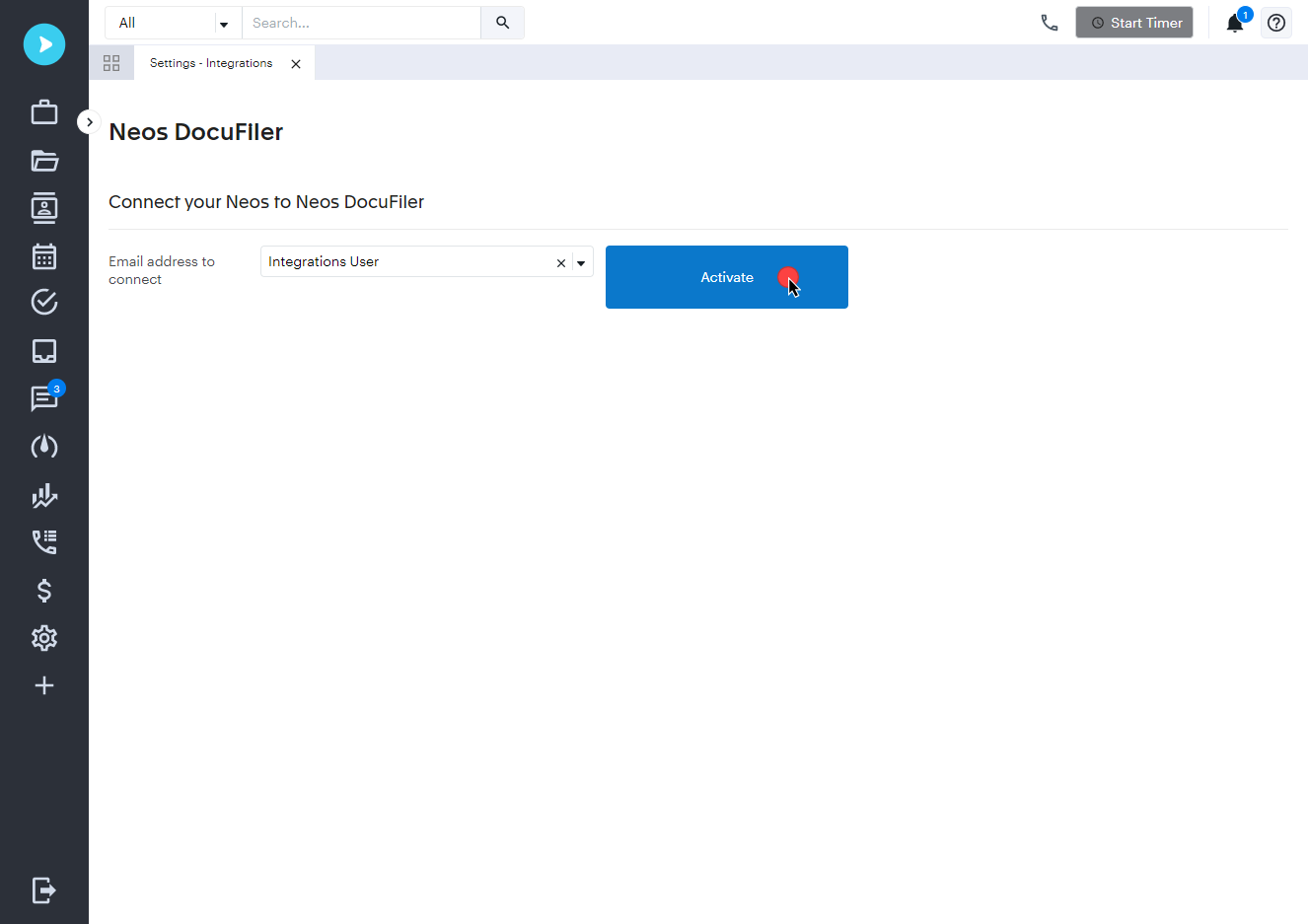 Easily share and request documents from clients
Share case documents with clients through SMS and email for unmatched convenience and greater response rates. For an added bonus, take advantage of a client portal integration such as CasePulse or Milestones, where you can send and receive files quickly and securely, automatically attaching them to the proper case in Neos.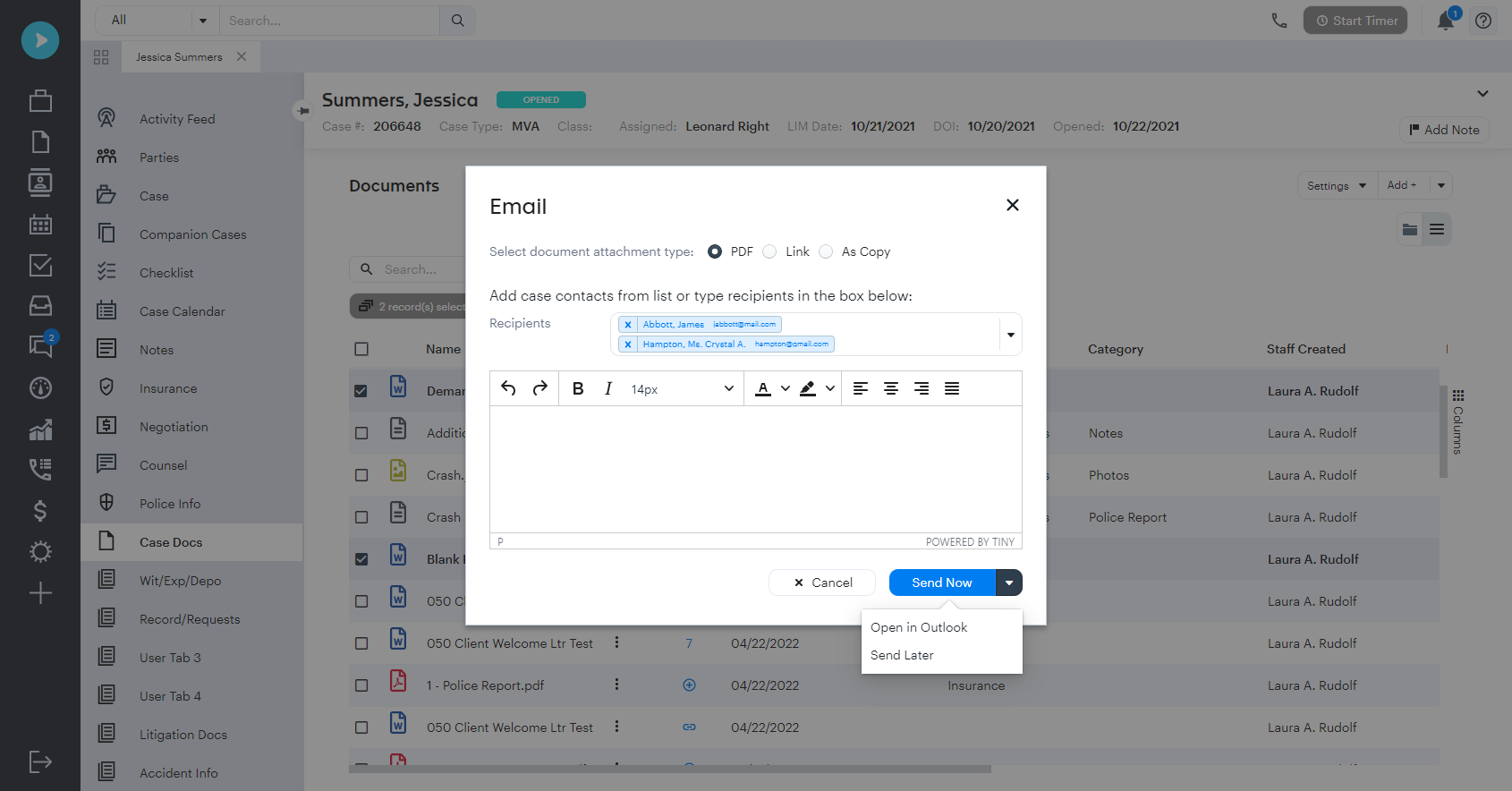 Customize your document classifications to fit your firm's unique needs
Create your own global types, tags, and categories to keep your files organized, then go one level deeper with case-specific document tagging. Use these tags to flag documents for review or for a number of other use cases that align with your firm's workflows.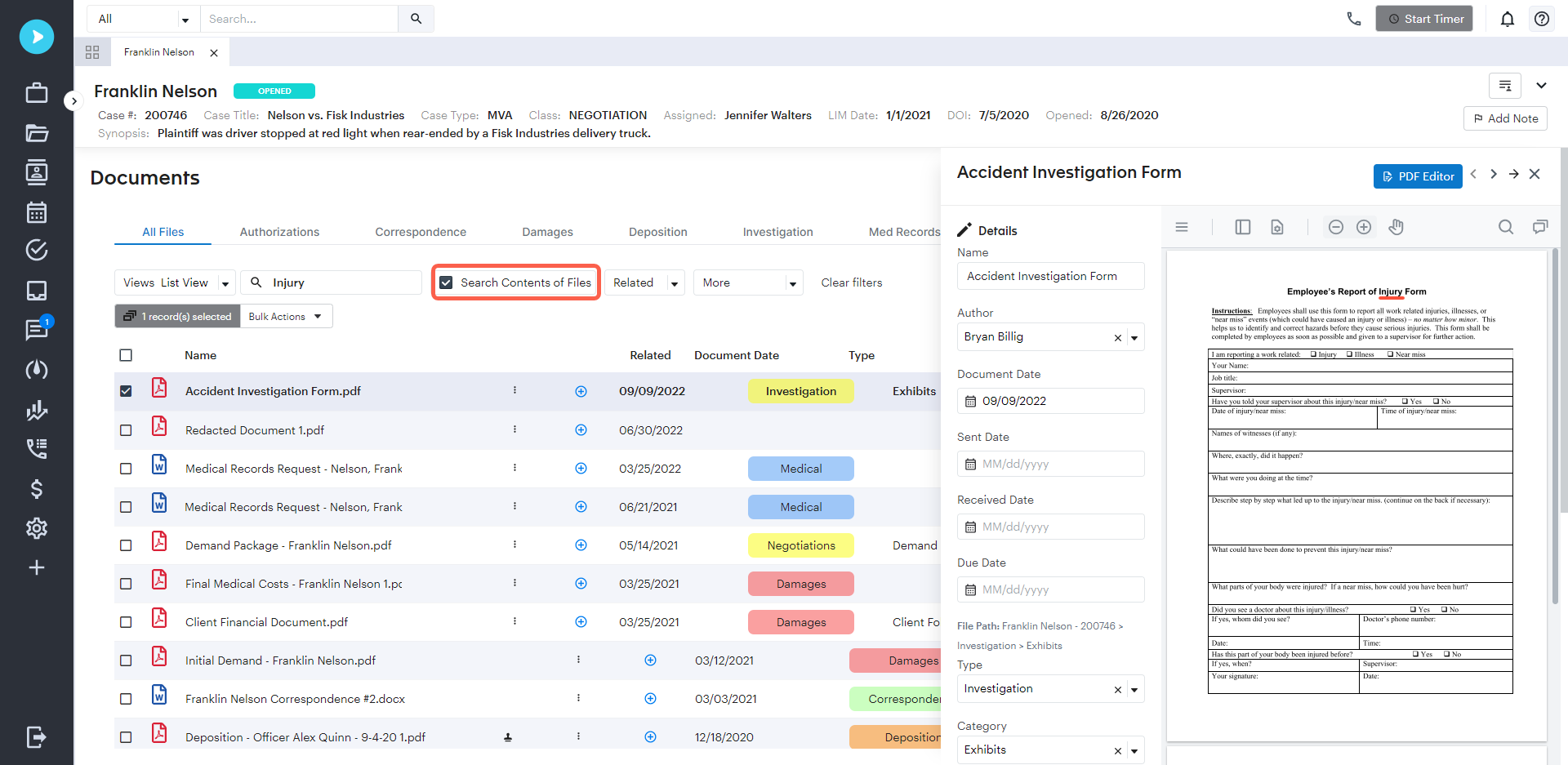 Keep documents confidential and secure
Fortified with the protection of Microsoft Azure®, you can rest easy knowing that critical case documents and client data are safe and secure. Role-based access ensures only certain people within your law firm will be able to access sensitive data.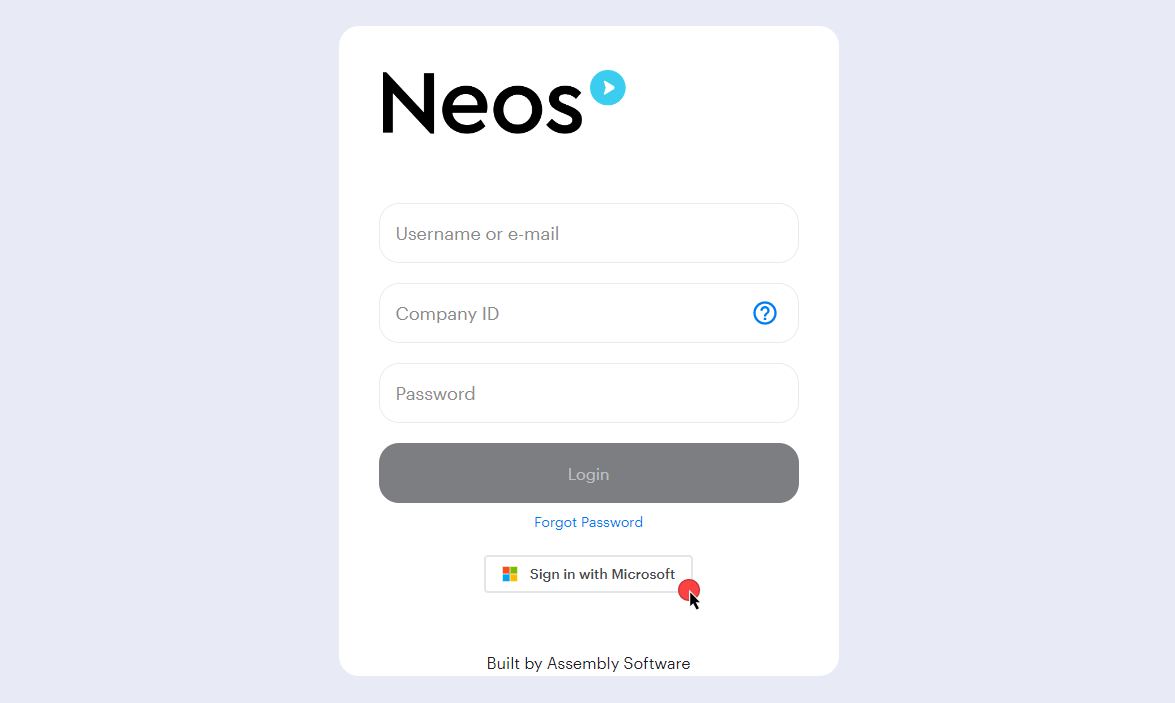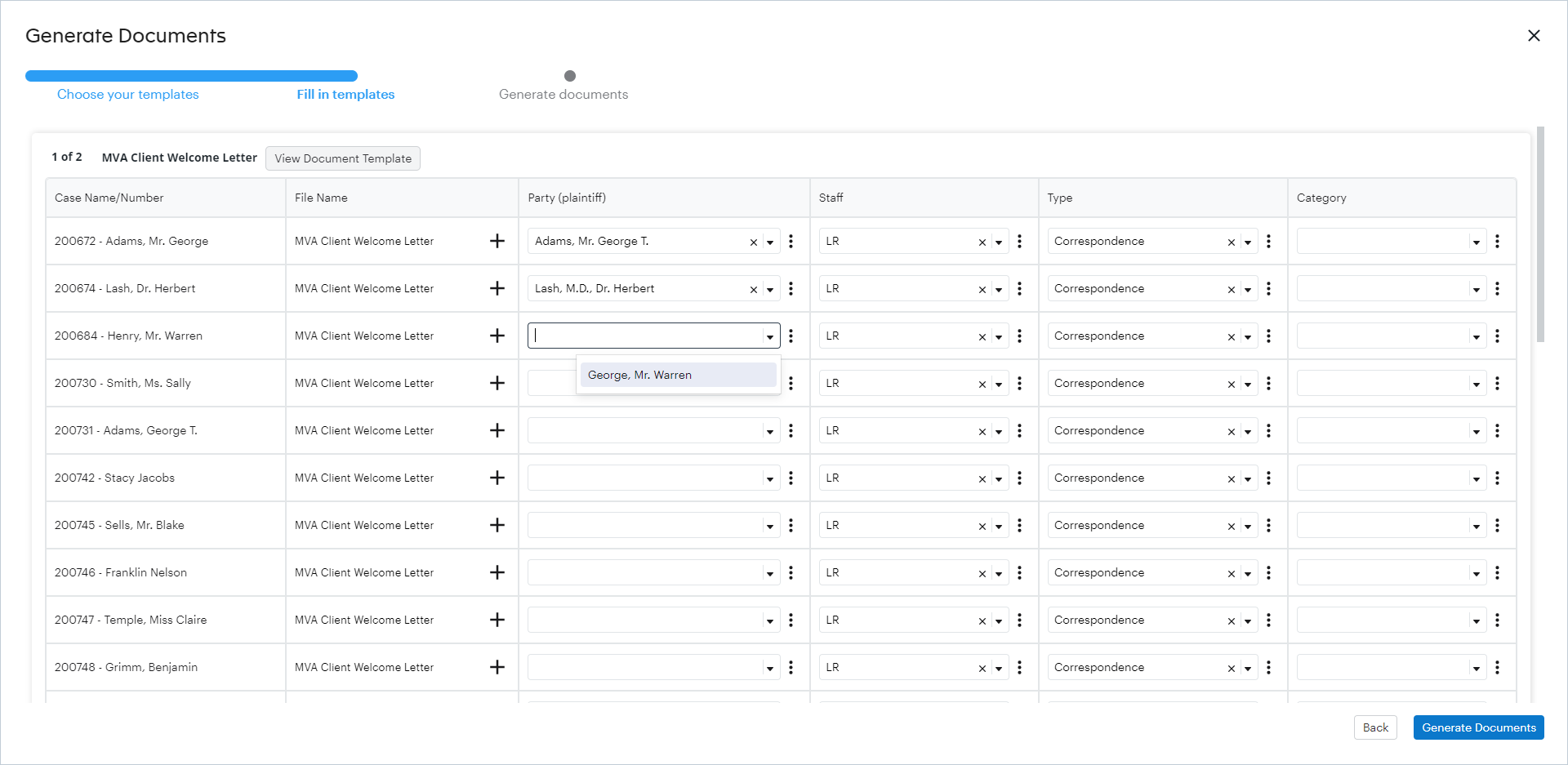 Upgrade to Neos Premium for even more document management features
Edit, annotate, flatten, and redact PDFs
PDFs become as easy to work with as Word documents. Make any changes you need to without resorting to a third-party application—everything you need to alter your PDFs is at your fingertips in Neos. Even combine, reorder, and insert documents.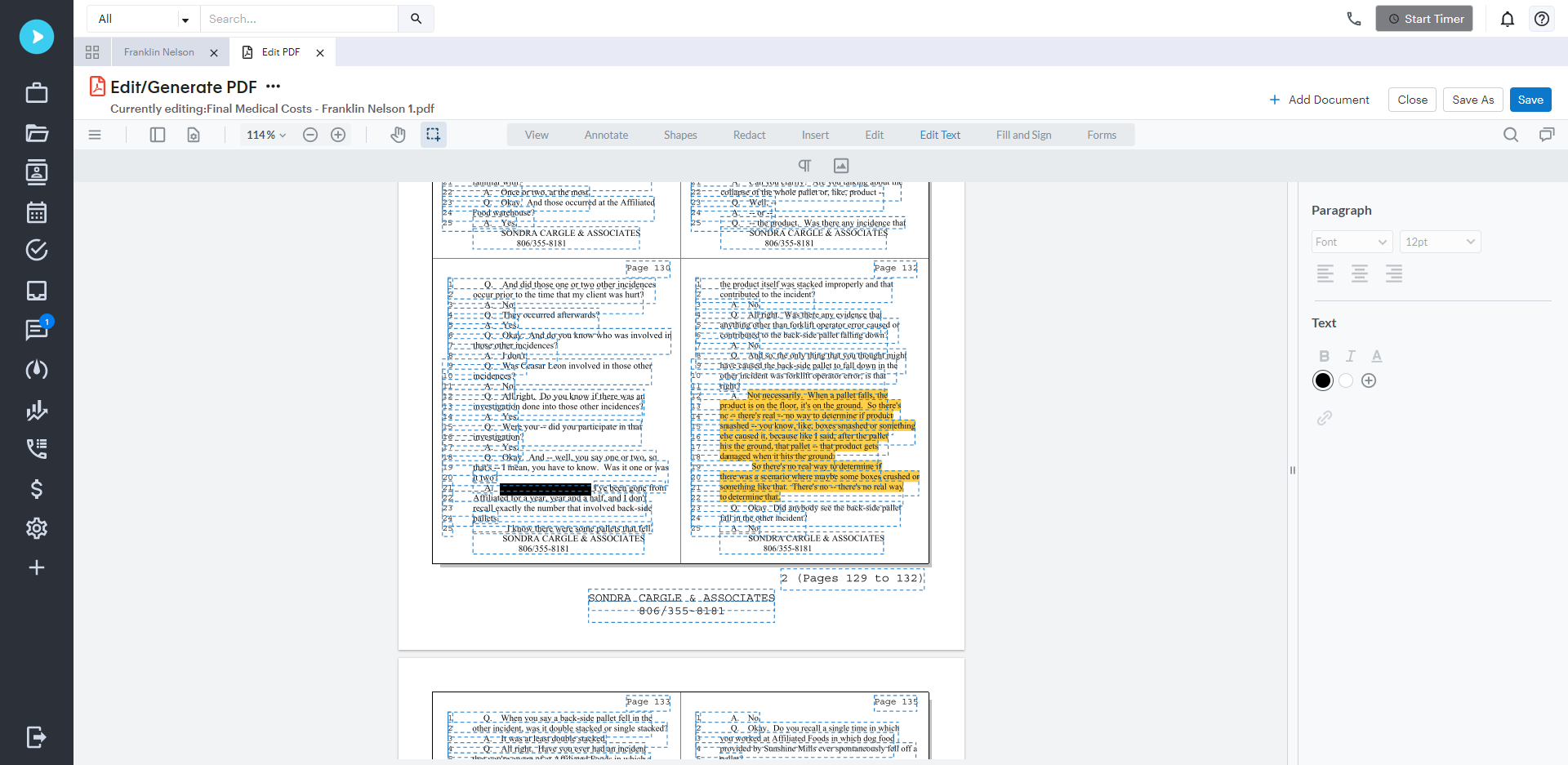 Bates stamp documents effortlessly
Apply Bates stamping to PDF documents in a case from the PDF Editor right in Neos.